For even more convenience than importing transactions file from bank, in US and Canada, you can use Direct Connect to directly link your accounts to your banks. This means transactions will stream in automatically each day and automatically be reconciled with your accounts, just as if you import transactions file manually each day.
We utilize a secure third-party service called Plaid to retrieve data from your bank. Plaid is an industry leader in providing secure financial data for apps like Robinhood, as well as for small apps like ours. You can rest assured that your bank connection is private and secure.
To setup Direct Connect, just click the "+" button on the lower left of the window and select "Setup Direct Connect".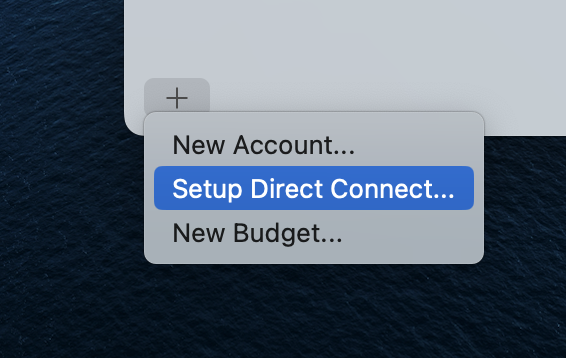 After selecting your country, you will be greeted with Plaid's bank linking screens, which lets you securely link GreenBooks with your banks.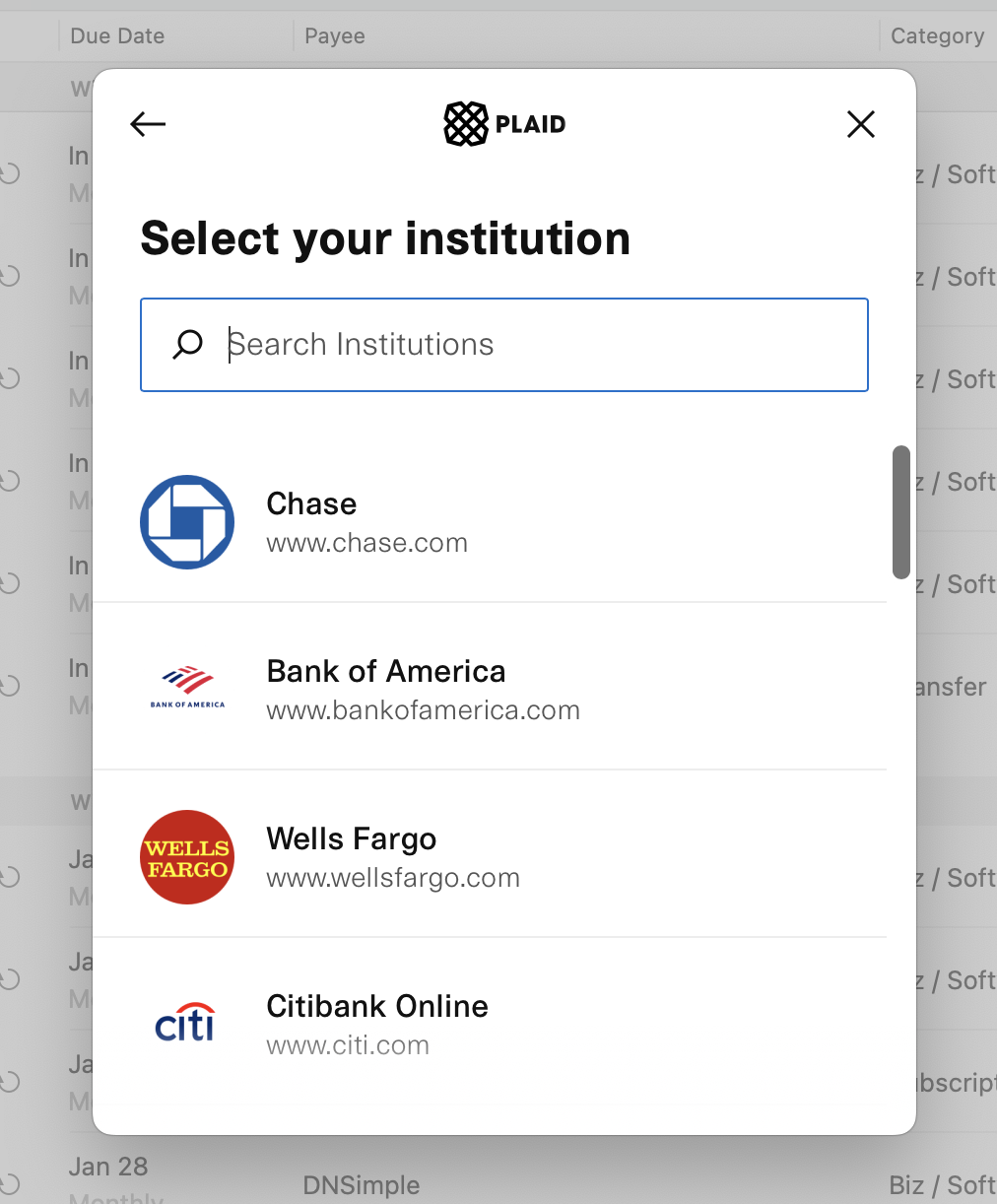 The banking credentials you submit is never seen by us, and Plaid has bank-grade security to ensure your credential is safe and secure.
Because Plaid charges us a fee for each bank you connect, Direct Connect requires a separate subscription on top of the one-time purchase fee of GreenBooks.